This is my Elegant Themes Divi WordPress Theme Review. In this review of Elegant Themes Divi WordPress theme I'll explain exactly what the Divi WordPress theme is. We will go over some of the Divi WordPress features, take a look how Divi works, how to use Divi, and whether it's worth the money.
I'm guessing you are here because you've read or heard about Divi and want to know if it's worth the price or if it's something you'll be able to use.
In case you didn't know the Divi WordPress theme is the Most Popular WordPress Theme in the World. That no easy task considering there are millions of WordPress themes out there.
What is Elegant Themes Divi WordPress Theme
The Divi WordPress theme created by Elegant Themes isn't just a standard WordPress theme. It's more of a theme with a WYSIWYG style functionality. The idea of a WYSIWYG (What You See Is What You Get) editor is to make designing your website a lot faster and easier. To simplify the process for everyone without needing to how to code HTML or CSS.
It's a Visual Page builder that allows you to customize and edit your website and pages on the front end without having to edit any code.
A few Divi examples would be that you can drag and drop images, change the color of a section with a few clicks, and resize columns by dragging the edges. That's a lot faster and easier than having to hand code the position of an image or editing css to set the color of a section on your page.
As you can see in the image above you have lots of options to edit and make changes to your site. I'll admit that while it is simple it still takes some time getting adjusted and know whats what. By that I mean knowing what the colors of certain sections mean, knowing what the icons represent and such.
Quick Disclaimer
Quick disclaimer as I want to be completely honest and upfront with you. While I don't work for Elegant Themes I am an affiliate and make a commission if anyone feels nice enough to make a purchase through one of my links.
It does not affect your cost in anyway, However keep in mind that this is a review of the Divi WordPress Theme and is based solely on my opinion. I try to provide as much valuable content as possible to help you make a more informed purchasing decision. "Knowledge is power"
If you read this entire review or not and don't think Divi is for you then please do not purchase it. Perhaps you read to the end and are still undecided, if so then please continue to do more research.
On the chance that you find this review to be very helpful and decide that you want to purchase Divi then please help me out by going through one of my affiliate links. It helps keep the lights on =) Okay back to the review.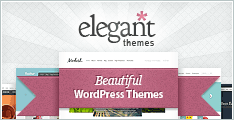 How Easy Is Divi WordPress Theme To Use
This leads us to the next question. How easy is the Divi WordPress Theme to use? As much as I'd like to say that it's easy enough for someone with zero computer skills, that's just not the case. Don't get me wrong it's not rocket science but if you don't know how to check your Gmail then this might be a bit of a challenge to you.
On the other hand if you are conformable browsing around the Internet and know how to use software such as Google Docs, or Microsoft Office then the Divi WordPress theme shouldn't give you much trouble.
As with any new software you are using for the first time it can appear a little overwhelming at first. What I do and recommend when first learning any software is to play around with it.
Don't try to create your site right off the bat or you may get frustrated and give up before you've given Divi a chance to shine. Try creating a few Divi website examples of pages or posts. Play around with the modules by adjusting the sizes and changing the colors. For the most part get comfortable with the layout.
I'll create a detailed "How To" post on how to create your first page with the Divi WordPress Theme on my next post and link it here. For now the image below is basic starting point when creating a page or post layout.
Divi Blocks & Elements
Try to think of everything in blocks as you begin to layout or design your page. You have a main block that you can add in an assortment of different blocks each that can present it's own content. Blocks inside of blocks each can be customized to your liking.
Once you wrap your head around the blocked content concept things start to come together nicely. Compared to other page builders Divi is by far the easiest to learn to use. That's not saying that it's the best to use for your site.
There are a few other decent contenders such as Beaver Builder and Elementor. Eventually I plan on doing a review on those as well. For now lets dig into Divi's features.
Elegant Themes Divi WordPress Design Features
What about Elegant Themes Divi WordPress features? Well there are a lot and I mean a lot. Drag & Drop Building which allows you to move elements around on the front end with ease. True Visual Editing where you can design your page in real time.
Responsive Editing gives you full control over how your Divi website looks on desktop and mobile devices. Global Elements & Styles, using global elements you can make site wide changes. Save & Manage Designs you create and can reuse over and over.
Inline Text Editing makes adding and styling text fast, easy, and fun. Okay maybe not fun, but being able to change colors and fonts quickly does save a lot of time.
Hover State Styling changes the way elements look on mouse over such as buttons and links. This can also be applied to a wide variety of Divi's modules such as images and form fields. It's nothing major but adds a bit of flair to a site in my opinion.
One of the newer features is Shape Dividers. Shape dividers are becoming a lot more popular on sites as they help break up content and add depth to a site. They look a lot nicer than having a straight color divider. Look at the difference in the image below and see for yourself.
The image above shows a Divi website example of the divider style using a cloud style divider but there are plenty of options including the slanted line. You also have the option to size the styles as well. This would take me forever coding by hand.
Border Options & Divi Transformation Controls
Border Options is another simple feature yet a big time saver. Coding in css in an HTML editor requires you to code the css, save it, upload it, and then preview it to make sure it's how you like. If it's not you repeat the process.
However in Divi the border options allows you to make changes on the fly in real time so you can quickly find the results you are looking for. Another huge time saver.
One of the coolest features in Divi is the Divi Transformation Controls. This feature can make your images pop and really stand out from the norm. You can manipulate and transform elements that would normally require software like Adobe Photoshop.
Changing the angle, rotation, or skewing an image in real time is simply amazing. This still blows my mind.
Another feature that you don't see often but can add some really neat looks to your site is the Filters & Effects feature. A feature that allows you to add effects such as Brightness, Contrast, Hue, Blur, Invert, Opacity, and Saturation to any element.
I've never used this feature other than playing around with it but given the right situation it could come in handy. Perhaps open up some creative ideas which I could really use.
More Features
A few other cool features include Drop Shadows, Text Shadows, Animations (really neat), Background Images, Colors, Gradients, and Background Videos.
For developers such as myself there's even an Advanced Code Editor that includes syntax highlighting, error reporting, auto-complete, color picking, search and replace features. What's not to love!
As I said there are a lot of features and those above are basically just design features. Lets take a look at a few other types of features.
Divi's WordPress Theme's Business Features
The Divi WordPress Theme is basically a complete package. Instead of having to download a ton of plugins for this and that, Divi saves you the trouble. Elegant Themes designed two plugins geared toward more business driven web sites. The Bloom and Monarch plugin.
Why are they separate plugins? My guess is because not everyone needs what these feature packed plugins offer. At least not at first so it makes sense to keep them as individual plugins.
Divi's Bloom Plugin
With the Bloom plugin you have features for Lead Generation, Split Testing, and Conversion Insights.
Need an Email Opt-in? No problem as Divi Bloom plugin has email opt-in provider support for all the top email providers including MailChimp, ActiveCampaign, ConstantContact, HubSpot, AWeber, Salesforce, and GetResponse to name a few.
Create custom contact forms with a full featured Contact Form Builder. Using conditional logic you can create a form that fits your sites needs or your clients site. Simple forms are pretty quick to set up but some of the more advanced forms take a bit of figuring out.
With the Built in Split Testing you can make multiple forms and figure out which one works better with your viewers to maximum results. For example you could compare a popup opt-in box to a fly-in opt-in box.
Divi's Monarch Plugin
Divi's Monarch plugin is for those who are really into Social Media sharing. Lets face it, every site has those social media sharing icons somewhere and for good reason. They have a chance to bring in traffic.
I'd also be willing to bet that 99% of those are added in some form of a plugin. It only makes sense if you are going to use a plugin to add those social media icons that allow your viewers to share your content then why not use one that was designed for your theme.
Even though it's a social media sharing plugin it still has a lot of options. You can pretty much layout your icons anywhere and set them up to blend in perfect with your site.
The Divi Plugin
This confused even me at first as I thought I had to have the Divi theme installed and then the plugin as well. Whoops! Turns out I was wrong. Hey I never said I was perfect.
The Divi Plugin is actually kind of neat as it's a stand alone plugin. It gives you a lot of Divi's features in what ever WordPress theme you choose to use.
Lets say your site is already well established up and running. Your WordPress theme is installed and working perfectly, however you would like to use Divi to give you more control when creating posts. This is where the Divi Plugin comes in.
To be honest I haven't tried out the Divi plugin and would be very nervous to try it out on a well established site. For me it would really depend on the theme being used as I can see this causing problems and conflicting with other theme functions.
Then again on a new or low traffic site it might prove to be a valuable asset. Perhaps I'll give this a try on a test site and report back after I get some results.
Divi and WooCommerce
While I'm not a WooCommerce fan I understand it has it's place and can be very helpful if you are selling products online. I haven't used Divi and WooCommerce together yet I have a few jobs down the road that I may get to try it out.
With that said I do know that Divi has around 16 modules that allow Divi and WooCommerce to work well with each other. You can create dynamic product listings and product pages.
Basically you can create and design your product pages to look the way you want and match the rest of your sites look. What I'm not sure about yet is if you can edit the shopping cart and check out styles. I'll be testing this out in the near future.
Divi 4.0 Introduces The Divi WordPress Theme Builder
One last feature I wanted to mention that is actually one of Divi's newest features and that's the Divi Theme Builder introduced in Divi 4.0. In Divi 3.0 and older you were limited to what you could edit on your sites header and footer.
However as of Divi 4.0 you now have to ability to pretty much create your entire theme from top to bottom essentially making your own WordPress template.
This is huge as I'm sure we'll start to see people offering Divi templates for sale. Humm maybe something I'll look into! I'm always looking for ways to make a few extra pennies.
Divi WordPress Templates
Seems how we are on the topic of Templates, Divi includes 100's of premium pre-built layouts ready to be used with original photos and graphics that you can use on your site at no extra cost.
My only issue with them is that there are a lot that look pretty similar as far as layout goes. Then again they are better than nothing and when you are in a crunch for time they work perfect.
Divi Tech Support and Documentation
Tech support is a huge factor when it comes to software and one of the main reasons I choose SiteGround as my hosting provider. As for Elegant Theme's Divi support, I really haven't used it enough to give it a fair opinion.
What I will say is that the few times I have used them I never had any problems getting my questions answered. Because Divi is so popular there is a lot of documentation online and it's pretty easy to do a Google search and find a solution to a problem.
Most problems aren't really technical or coding problems but people just trying to figure how to do things. For a lot of people including myself it's quicker and easier to do a Google search on how to do something instead of playing around with it till we figure it out.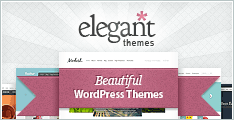 Divi WordPress Theme Pros
Lets do a quick run down of Divi WordPress Theme Pros other than the ton of features already listed above.
Fast & Efficient
Front End Page Builder
Real Time Visual Editor
Global Elements
Theme Builder
Responsive Web Design
Social Media Plugin
Email Opt-In Plugin
Save Custom Layouts
Localization
Tons of Modules & Options
Over 110 Premade Website Designs
Over 800 Premade Page Layout Designs
Unlimited Usage
Divi's Pricing
Divi WordPress Theme Cons
Yes Divi WordPress Theme has some cons and for some they can be a deal breaker. For me the #1 con is if you decide to stop using the Divi WordPress theme and switch to another. Things get ugly and can be a big mess, but there is good news.
When you write a post using the Divi editor a lot of your content gets wrapped around shortcodes that Divi uses to display your content as you lay it out. The problem is if you switch to a different theme your content is left with all of those shortcodes that only Divi understands.
Now the good news is that there is an easy fix using a separate plugin called Shortcode Cleaner Lite and I plan on creating a "how to post" on the process. The process is really simple and quick if for what ever reason you decided to stop using the Divi Theme.
More good news. If you switched to another theme and realized you liked the Divi theme more than you though it's not a problem to switch back as long as you didn't make any changes to your content.
I still consider this to be a con as you need to download another plugin to resolve the issue.
Bloated Code Improvements
Another con that was a problem in Divi 3.0 was the amount of code that was added to each page. More code equaled slower load times. However as of Divi 4.0 they seemed to have made a lot of improvements in this area. Claiming some tests showed as much as 60% faster page load times.
To be fair using any page builder you are going to get added code but with these improvements Divi is getting ahead of the game.
Other Cons…
Takes some getting use to (as all software does)
Editor loads slow on really long pages (older version)
Maybe a tad too many features (really there is a lot)
Humm trying to think of some…
How Much Does Elegant Themes Divi Cost & Is It Worth It
At the time I'm writing this there are two pricing plans. An $89 a Year Plan and a $249 Lifetime Plan. Both plans includes the exact same thing with the exception of the yearly renewal fee.
That means you get the Divi Theme, the Bloom & Monarch plugin, the Extra theme, access to hundreds of website packs, premium support, and updates (for a year if you get the yearly access).
Oh yeah and you get Unlimited Website Usage! That's right you can use the Divi Theme on as many sites as you want unlike some of the other page builders that limit you to a single site per license.
For someone like myself that's awesome because I'm a web developer and can use it on clients websites at no extra cost to me or them.
Is Divi Worth The Cost
While this question really depends on a number of factors, you really want to look at what are your long term goals.
If you are looking to create a quick and cheap blog to write as a hobby then save your money and find a free theme. On the other hand if you are looking to create a website for a business then the Divi WordPress Theme should definitely be a consideration.
Now if you have already decided to go with Divi and just trying to figure it which plan to go with, well that's an easy one. The Lifetime plan! Trust me on this.
In a few years from now you'll be glad you did. Even if you only plan on using Divi for one website the Lifetime Updates and Support are more than worth it.
Hypothetically lets say you planned on getting Divi for a year as you are making a site for an event that'll only last a year. The Yearly Access sounds like a better deal.
That is until a year or 2 later you need to create another site for another event or a friend or a great business idea. You could use the same Divi you bought a few years back but you happen to check on their site and notice some really nice features where added that you would like.
There goes another $89 or more by then. See where I'm going with this. At less than 3 times the cost of a yearly plan the Lifetime Plan is an Incredible deal! For me It's Worth It.
What People Are Saying About Elegant Theme's Divi Support
My Overall Thoughts On Elegant Themes Divi WordPress Theme
I've been developing web sites for over 10 years and have always made my WordPress themes by hand coding from start to finish. I've tried WYSIWYG's in the past and they all seemed to limit me to what I wanted to do.
It wasn't until a client of mine wanted to try Divi for her site so she could be more creative with her content. I started to realize how much more efficient using Divi was as I could create a site in a third of the time or faster.
Divi's not perfect but neither was my coding and like everything to get good at something takes practice and time.
The problem with a lot of generic free or low cost WordPress themes is that they never get updated. If by chance they are using code that WordPress stops using then the theme is broken. With Divi they are always adding new features and improving it.
That's one of the best things about Divi (Lifetime Updates & Support). If you go with the Lifetime plan anyway.
Unlimited Website Usage is another huge plus for me as I'm always creating sites for new ideas of my own. On top of the fact that I can offer it to my clients as well.
With Divi 4.0 and it's new Theme Builder and the 800+ pre-made layouts the possibilities are endless at what you can create.
Is Divi Right For You
Is Divi right for you? While Divi isn't hard to use it still isn't for everyone and does take some getting use to. If you are really wanting to build web sites then I do recommend giving Divi a try.
Maybe building a website isn't top priority for you and it's just better to hire a web developer. If so that's okay to.
As much as I'd like to make a commission I really would rather you not buy Divi if you are not 100% sure. There is a 30 day money back guarantee but at the same time if you aren't sure ask some questions.
On the chance that reading this review you have decided to purchase Divi I would really appreciate it if you used one of my affiliate links to do so.
If you have any questions please leave a comment below.